WE HAVE THE BEST NATIONAL & INTERNATIONAL FOODSERVICE EQUIPMENTS & BRANDS

      Especialists in FoodService Consulting and Equipment Sales for the Industry for:
Industrial Kitchens, Restaurants, Hotels, Coffee Shops, Caterong Services, Hospitals, Bakeries, Butcher's shop, Laboratories, Super Markets and all the Foodservice industry.
Broilers, Ranges, Stoves, Grills, Salamanders, CheeseMelters,Convection Ovens, Rack Ovens, Combi Oven, Wok, Electric Cooking Equipment, Baking Oven, Pizza Oven, Argentine Style Grill, Pasta Cookers, Infrared Broilers, Chicken Rotisserie, Heavy Duty Wok Ranges, Heavy Duty Jet Wok Ranges, Chinese Pork Roaster,s Chinese Ranges, Heavy Duty Broilers, Countertop Griddles, Countertop Charbroilers, Fryers, Hotplates, Salamander Broilers, Steam Equipment, Stockpots etc.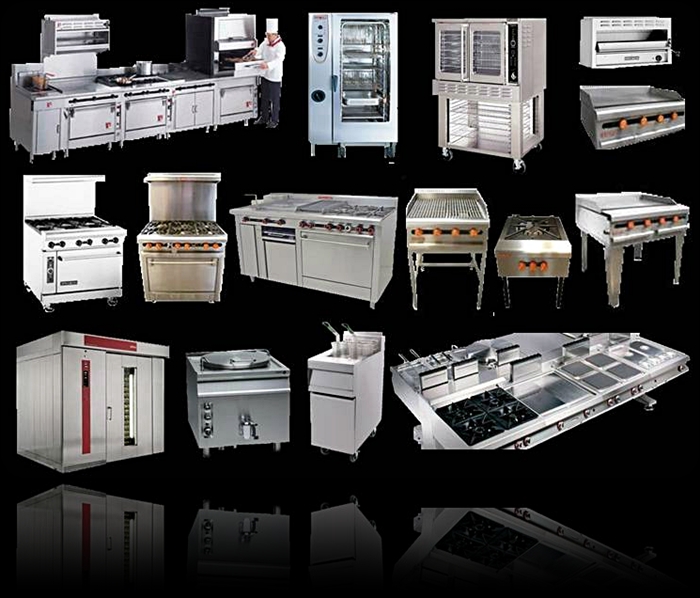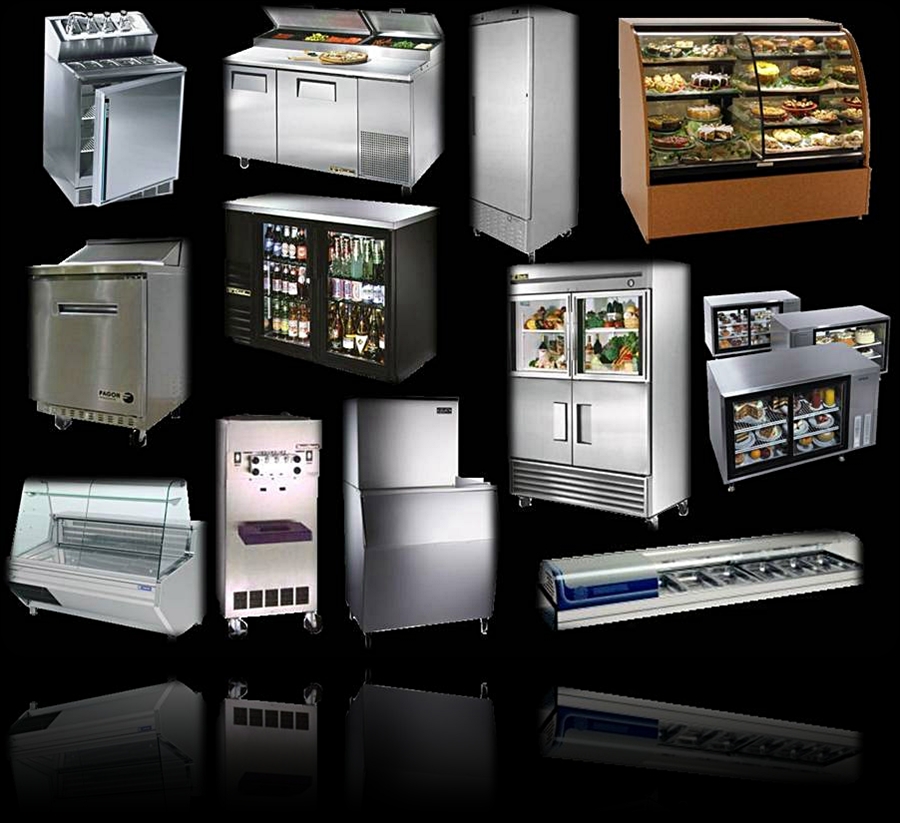 Coolers, Freezers, Refrigerators, Reach Ins, Refrigerators, Food Prep Tables, Sandwich Refrigerated Table, Salad Refrigerated Prep Table, Undercounter Refrigerators, Undercounter Freezers, Worktop Refrigerators, Worktop Freezers, Chef Bases, Glass Door Merchandisers, Underbar Refrigeration, Direct Draw Beer Dispenser, Blast Chillers, Ice Makers, walk Inn Coolers, Walk inn Freezers, Showcases, Bakery Cases, Deli Cases, Frozen Beverage Dispensers, Soft Serve / Yogurt Freezers, Sushi Cases, Pizza Refrigerated Prep Tables,  Chest Freezers, etc. 
STAINLESS STEEL FABRICATED COMMERCIAL FOOD SERVICE EQUIPMENT

   Working Tables, Sinks, One Compartment Sink.  Two Compartment Sink  Three Compartment Sink, Hand Sinks, Four Compartment, Sink Platter, Sinks Corner Sinks, Seafood Sinks, Floor Mop Sinks, Corner Dish Tables,  'L' Shape Dish Tables,  Dish Tables, Undercounter Dish Tables, Table Attachments, Dish Table Attachments, Cantilever Shelves, Table Mount Single Shelves, Wall ShelvesTable,  Mount Double Shelves, Microwave Shelves, Wall Shelf with Pot RackCircular, Pot Rack Middle Shelf, Circular Pot Rack Table, Mount Sneeze Guards Floor Trough, Pass Through Shelves, Cabinets, Tray Slides, Specialty Tables, Shelving & Pot Racks, Custom Made Foodservice Stainless Steel Equipment, Etc.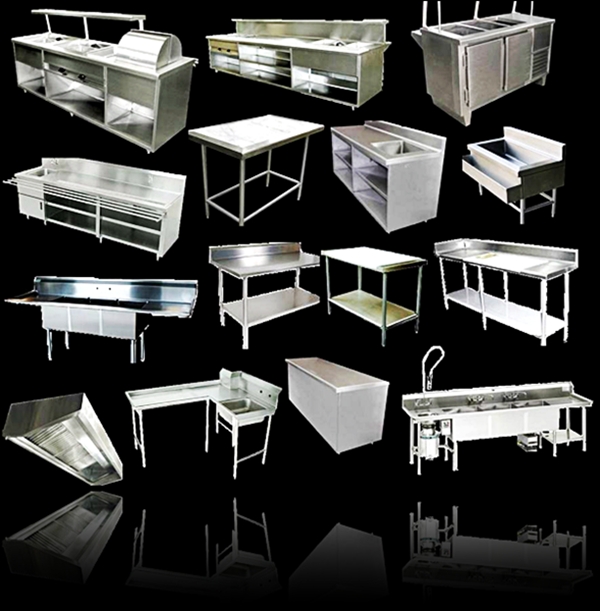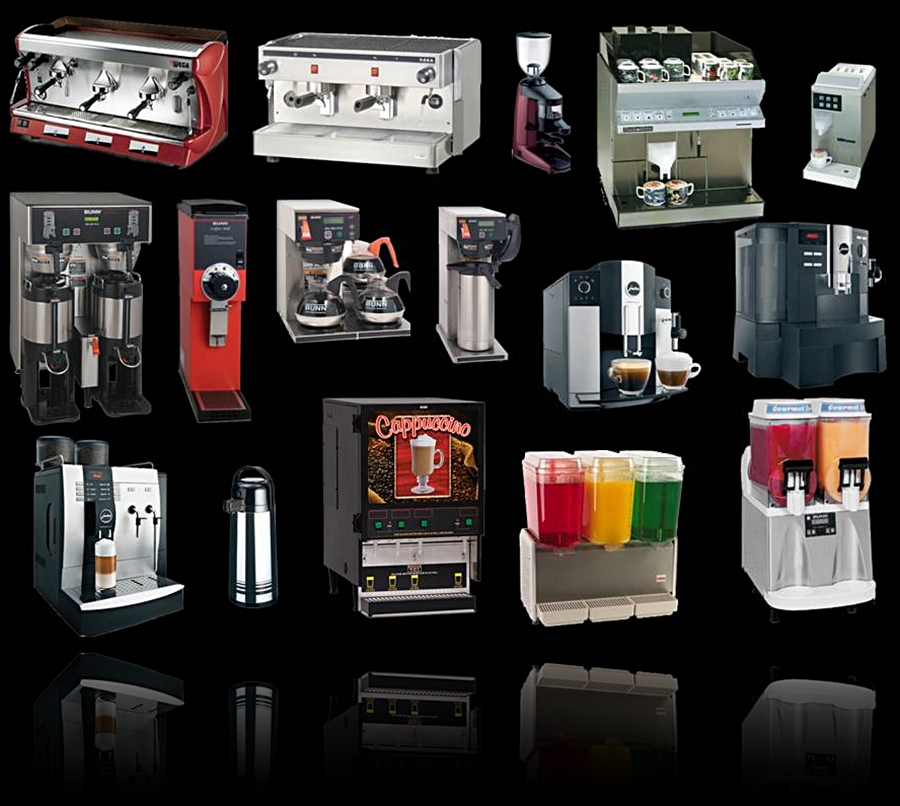 Coffee Bar, Express Coffee Machine, Granita, Capuchino Machine, Super Automatic Express Machines, Coffee Grinders,  Coffee Brewers, Tea Brewers,  Hot Powered Beverages, Cold Drink Dispensers, Frozen Beverages, Cup Dispensers Hot Chocolate Dispenser, Ice Blenders, Frape Blender, Smoothie  Blender, Stainless Steel Thermo, Milk Foamer, Whiper, Etc.
DISH WASHER & CONVEYOR SYSTEMS
   Undercounter Dishwaher, Glass Washers, Door type Dishwasher, Rack Conveyors, Flight Dishwashing Machines, Pot Pan & Rack Washers, Circular Conveyors, Waste handling Systems, waste disposers,  Etc.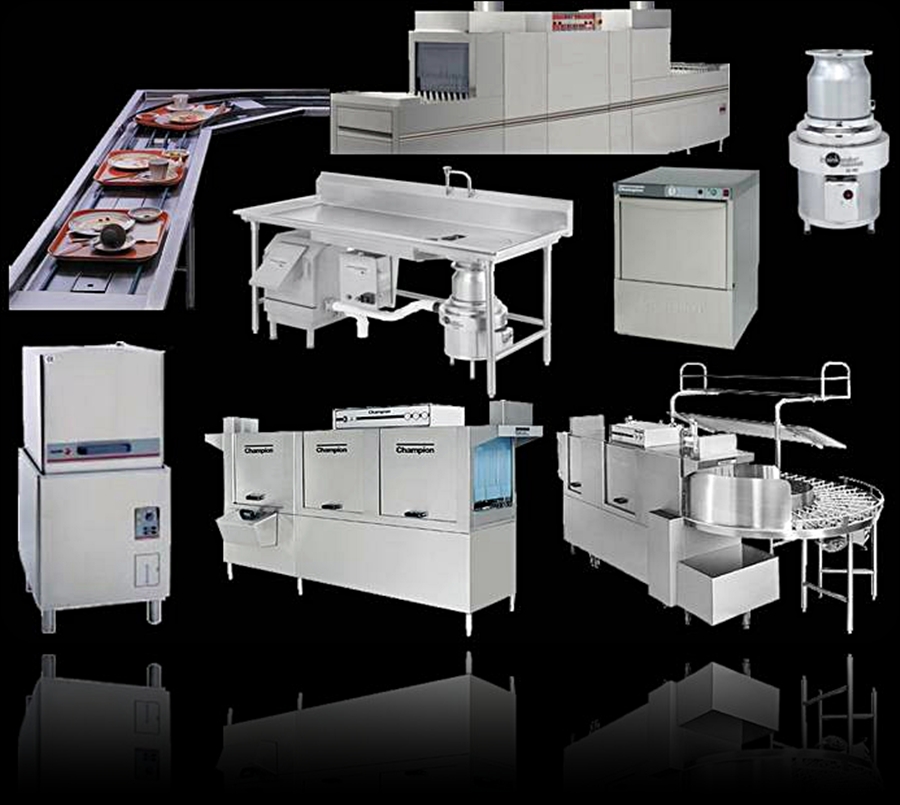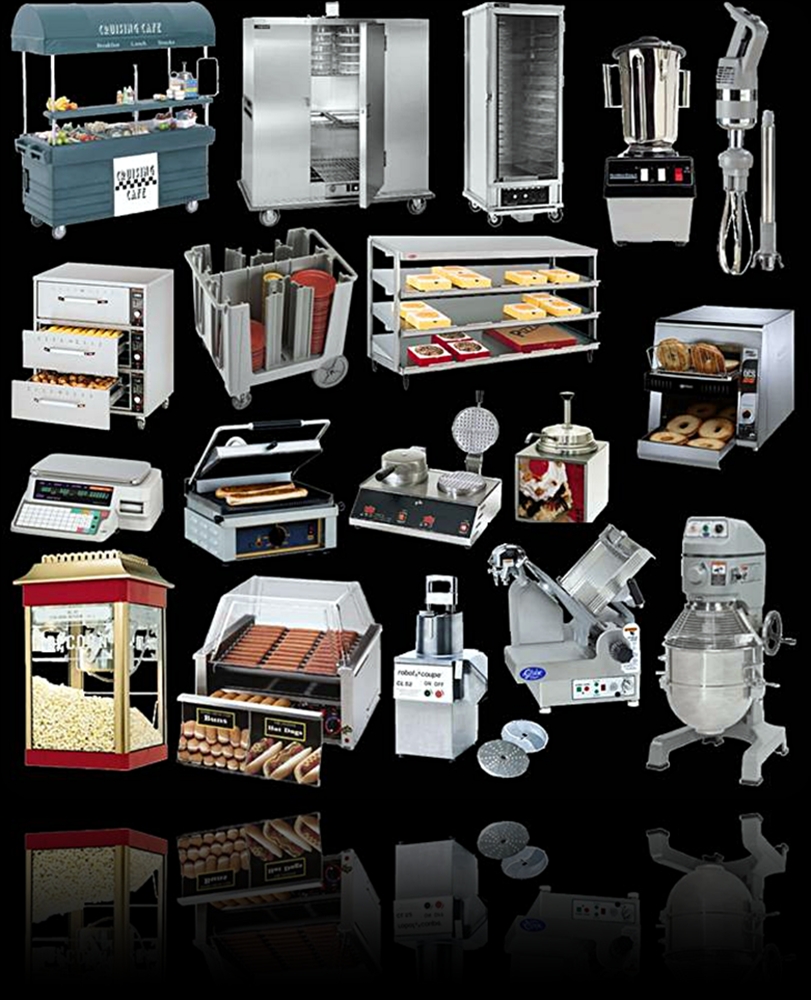 SNACK EQUIPMENT, KITCHEN APPLIANCES & ACCESSORIES 
   Pre-Rinse Hose, Mixers, Slicers, Vegetable Cutters, meat choppers, scales  Microwave, Vaccum Packaging Machines, Snack Equipment, Dispensing Equipment, Drawer Warmers, Finishing Ovens, Hot Dog Equipment, Hot Plates, Merchandising Equipment, Nacho Equipment, PopCorn Equipment, Sandwich Grills, Steamers, Toasters, Tortilla Grills, Waffle Bakers, Catering Equipment, Banquet Cabinets, Hot cabinets, Proof/Hot Cabinets, Infrared Warmers, Dollies, Carving Stations, Utility Carts, Service Carts, Grease Traps, Food Processors, Bowl Cutter Mixers, Power Mixers, Blenders, Juice Machines, Turbo Blenders, Heat lamps, Fry Stations, Heated Wells, Portable Dispensers, Heated Merchandisers, Heated Shelves, Display Cabinets, Cold Wells, Etc.
 FOODSERVICE CONCESSION TRAILERS
Custom Made Conssesion Trailer, Food Service Conssesion Trailers, Hot dog Carts, Conssesion Trailer, Corn Ovens, Corn Oven Cart, Corn Oven Trailer, 10, 12, 14, 16, 20, 22, foot Conssesion Trailer, GooseNeck Conssesion Trailer, Mobile Kitchen, Etc.